Sunday, January 27th, 2008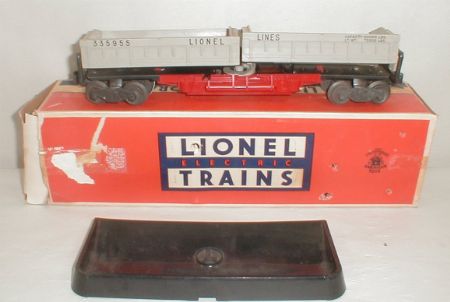 Lionel made the 3359 from 1955 to 1958. This car has an interesting action. When activated over a UCS track section one side dumps, and then the other side dumps.
While the car says 335955 on the side, Lionel cataloged it as the 3359. No variations are known.