Lionel Promotional Matches
Here's something interesting, a book of matches from about 1960. The Earnest Machine Products Company offers a free set of trains for the purchase of White Diamond plow bolts. Buy 2000 1/8 inch diameter bolts or 1000 larger size bolts, or any similar sized order and the Earnest will give you a set of Lionel Trains.
Note the Lionel train set on the matches themselves and the handy advice not to mail the matches. The artwork for the train set does not show a tender. I think this means Lionel did not create the artwork for this promotion. It looks like a cheap starter set.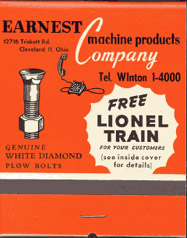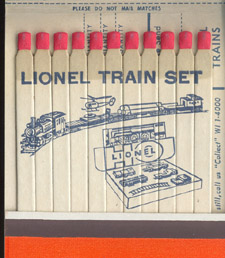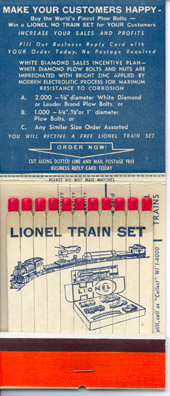 ---
---
These Paypal Coupon Codes Will Help You Save Money on eBay.
---