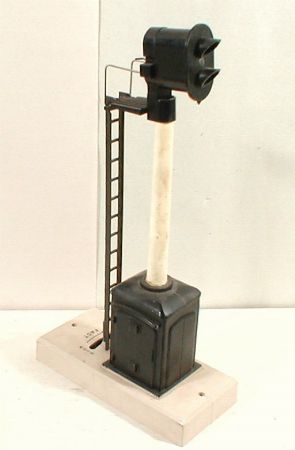 Lionel introduced the 253 block signal in 1956. The all plastic signal replaced the earlier metal 153 signal.
The 253 has a stop mechanism in it. The train approaches a red signal and stops. A timer in the base of the signal hold the train. When the time is up, the signal turns green and the train goes on it's way.
The same signal WITHOUT the stop mechanism is a 353. A similar signal was made with ONE lamp showing called a 163. The 163 has two bulbs, but a different head. Here's a page showing the Lionel 163 Signal.
[nms:Lionel 253,5,0,0]