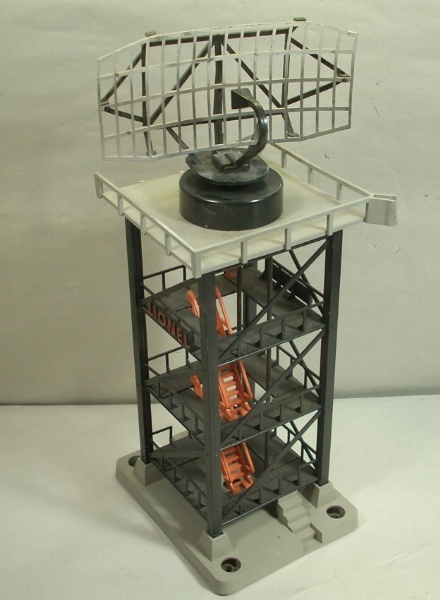 Lionel introduced the 197 radar antenna in 1958. It was offered again in 1959 and then canceled. it was made with gray or orange base. The orange base is harder to find. Gray base is shown above.
The rotating antenna and the guardrails are usually broken. replacement parts are available.
The 197 radar tower has been reissued by both Lionel and MTH.