Lionel White 152 Crossing Gate
Lionel white crossing gate. Lionel electric 152 crossing gates are quite common with grey or aluminum arms. This unusual version has white arms. In 25 years of collecting I have only seen two of these. They are that rare.
These gates were always sold with two arms; a long traffic arm and a short pedestrian arm. When you find a gate without the small arm it is because it has been removed. Many times these jam when used because the smaller arm on the crossing gate gets hung up.
This gate was sold by Firestone Tire and Rubber Store in 1941 or 1942. I don't know if this was a special for Firestone or just short production run. In either case these white crossing gates are rare.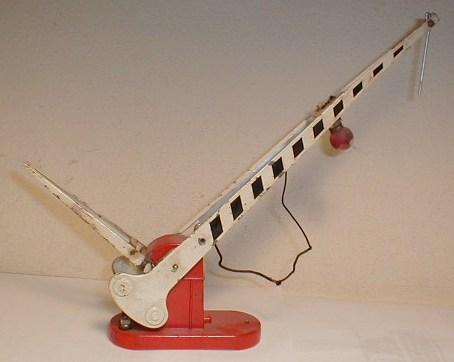 Since I wrote this article, Paul Wasserman found a White 152 crossing gate in the original box. The box has a sticker saying "Customers Special Catalog Number 4269."
Here's a photo of the box.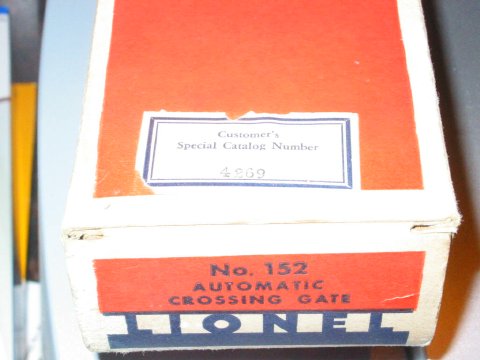 I am not sure what sequence this number fits into. If you have other items with this type of sticker please drop me a note. Thanks,
Terry
Monthly Oddity Introduction Page
Previous Oddity | Next Oddity
---
---
These Paypal Coupon Codes Will Help You Save Money on eBay.
---