1942 Lionel 229 Locomotive with odd tender
This 229 locomotive has no plate and the number rubber is stamped in the plate recess. Versions of this loco are found without the slots for plates. The engine is not particularly hard to find even with the RS numbers.
What is unusual here is the tender. Tender dates to last production based on trucks and couplers. This is a regular 2666W tender with low couplers, except it has extra holes in it. These extra holes may have been for hand rails that Lionel decided not to install. Normal tenders do not have these holes. Red arrows point at extra holes.
In 1942, Lionel stopped making trains and started war production. It was against the law for toy companies to make toy trains as all materials were reserved for the war effort. In order to get trains out the door Lionel raided their parts bins and assembled odd variations.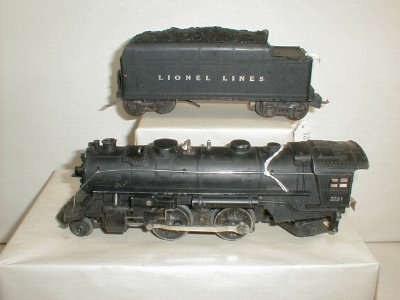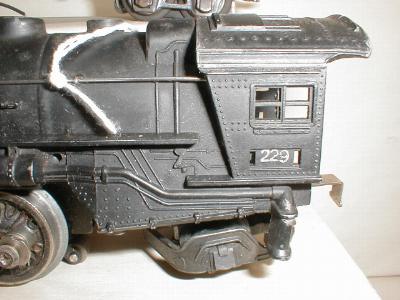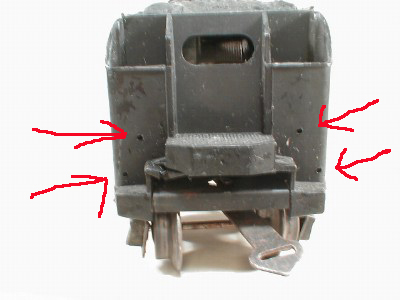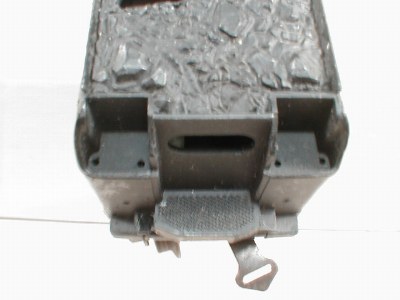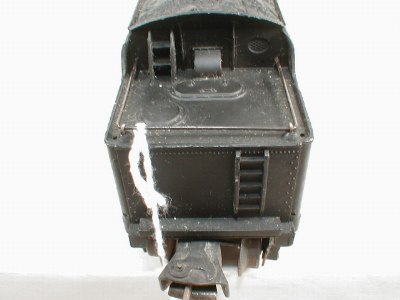 Monthly Oddity Introduction Page
Previous Oddity
Next Oddity
---
---
These Paypal Coupon Codes Will Help You Save Money on eBay.
---