An Odd Lionel 817 Prewar O Gauge Caboose
Here is an Unusual Lionel Caboose. This is an 817 caboose. Every other Rubber stamped caboose known to exist is rubber stamped 2817, but not this one, it is an 817. Note that this caboose cannot be a 2817 with the 2 removed because the placement of the number is different.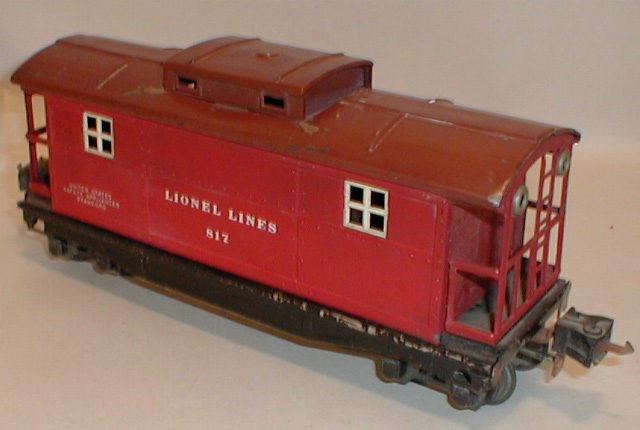 Here is a close up picture of the lettering: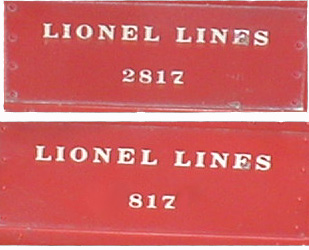 This caboose belongs to a gentleman who was looking up his fathers trains on the internet and found Train99.com. He sent me an e-mail saying he had a version of the Lionel 817 caboose that was not listed along with the other cabooses in the encyclopedia. He agreed to send me the caboose so I could examine it.

My opinion is this car is real. This car while shown in the Lionel catalog was not believed to have been made by collectors. Now we know. 816 black rubber stamped hopper cars, 814R rubber stamped refrigerator cars, orange shell 815 tank cars with nickel plates are all accepted variations of the 800/2800 series cars. While very hard to find, they do show up for sale now and then, and many collectors do have examples of them in their collections.

For more information about the 800/ 2800 series freight cars made by Lionel between 1926 and 1942 follow this link.

Monthly Oddity Introduction Page
Previous Oddity | Next Oddity
---
---
These Paypal Coupon Codes Will Help You Save Money on eBay.
---